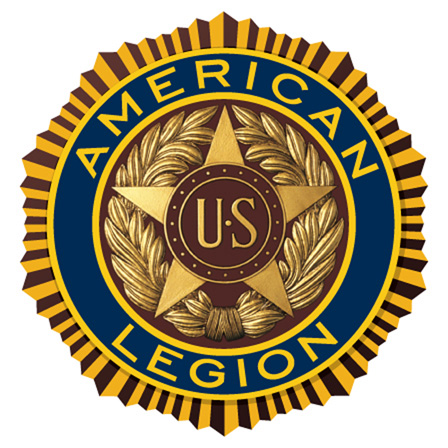 Newton Post 16
Department of North Carolina
P.O. Box 143
1020 Southwest Blvd
Newton, North Carolina 28658
Office 828-464-2509
Email: legionpost16@att.net
Commander: Ron Harris
Adjutant Ernest Cummings, Jr.
Monthly Meeting 3rd Thursday of each month. FREE meal begins at 6 p.m..
This website designed and maintained by Ron Harris, Commander, Post 16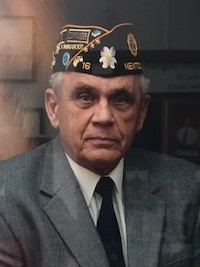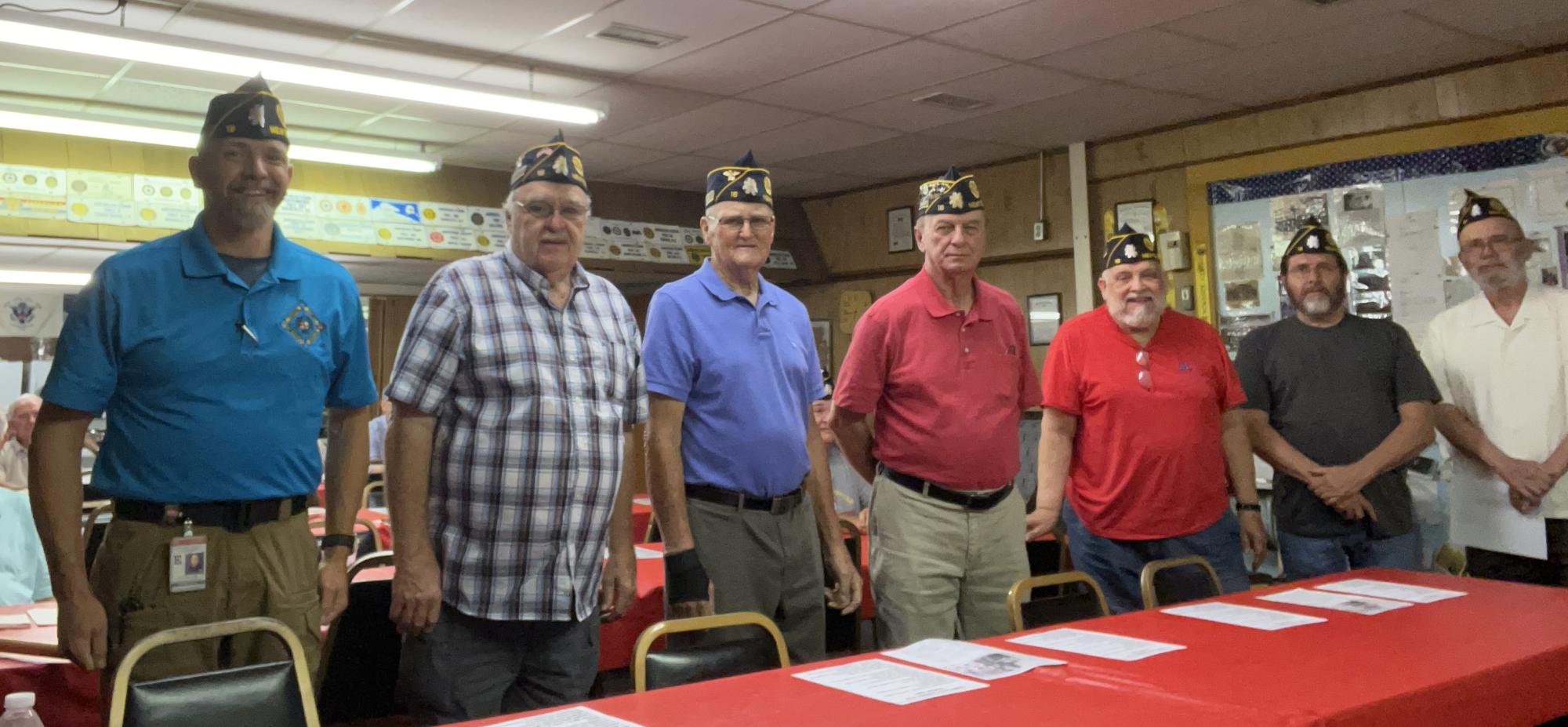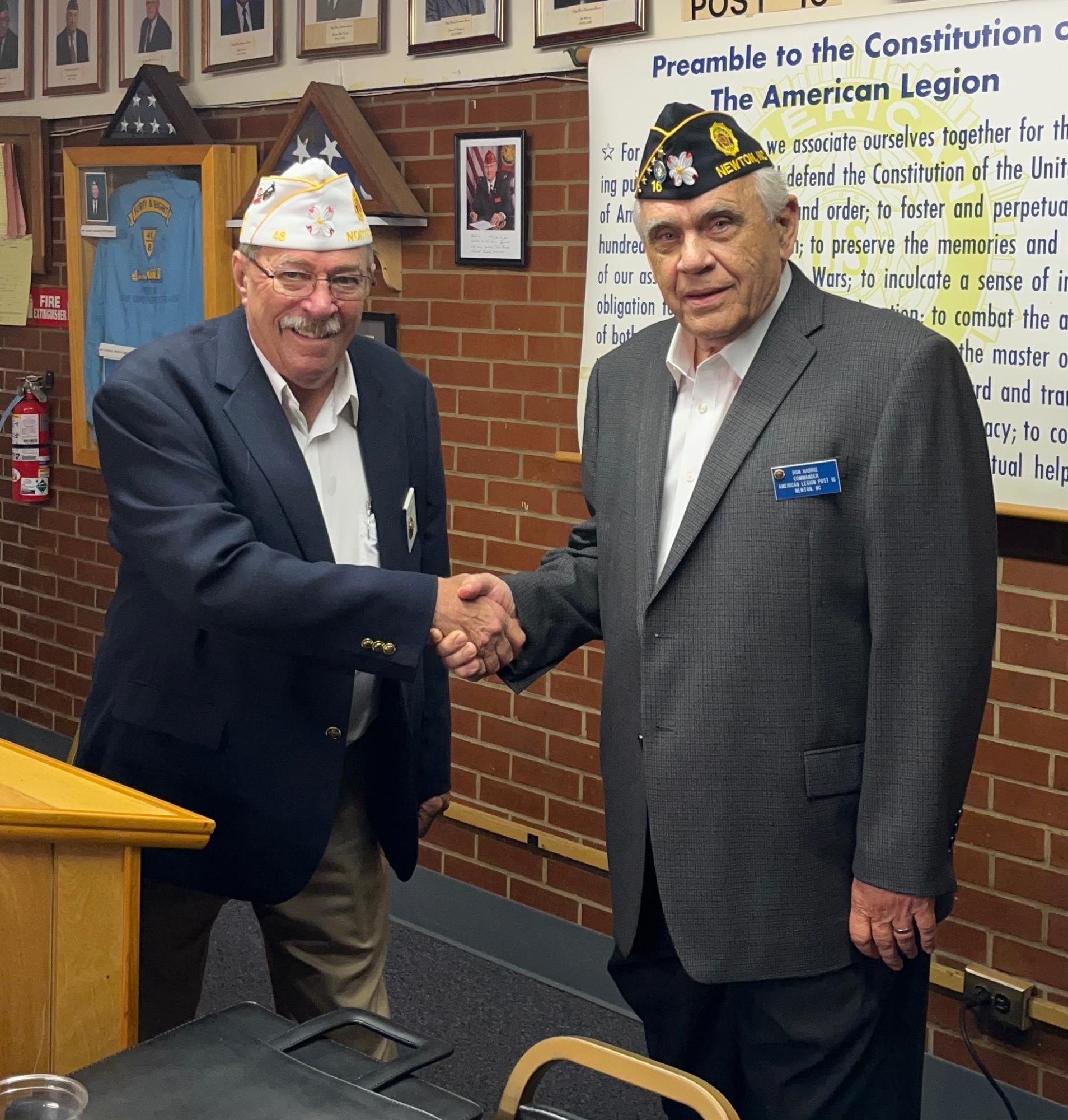 Left to right: Frank Ballentine, Post 16 Historian, Tom Bumgarner, 2nd Vice Commander, CB Bumgarner, Finance Officer, Ken Dellinger, Service Officer, Troy Poovey, 1st Vice Commander, Ernest Cummings, Adjutant, Bennett Setser, Sgt. at Arms & Honor Guard Commander. Post 16 Officers were sworn in by past Department of NC Commander, Bill Richard & Currently elected NC Historian for the Department. Bill is a member of Post 48 Hickory and their Adjutant.
Past Department of North Carolina Commander & currently Department of North Carolina Historian as well as Adjutant of Post 48 Hickory congratulates Post 16 Commander, Ron Harris on his ninth term being elected as Post 16 Commander. Commander Harris was also elected District 22 Department of North Carolina Vice Commander at the state convention June 9-11-2022.