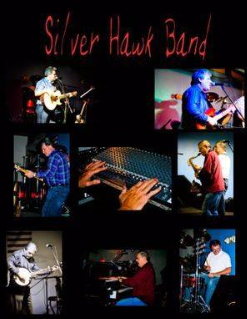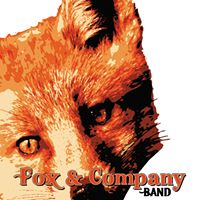 I SINCERELY HOPE EVERYONE SURVIVED THE BAD WEATHER THIS AFTERNOON AND DID NOT HAVE DAMAGE TO PERSONAL PROPERTY.
THE "CADENCE BAND" IS BACK AT THE AMERICAN LEGION NEWTON THIS FRIDAY NIGHT 4-20-2018. CADENCE IS A BAND THAT HAS REALLY GROWN ON OUR PATRONS AND WE HAVE MORE AND MORE PEOPLE ASKING FOR THEM IN OUR ROTATION OF BANDS. THEY ARE HERE FRIDAY NIGHT FOR YOUR DANCING AND LISTENING ENJOYMENT.
ALLOW ME JUST A MOMENT OF YOUR TIME TO MENTION AN ISSUE THAT COMES TO MY ATTENTION MORE AND MORE FROM OUR PATRONS AND OUR DESK MANAGERS. WE DO EVERYTHING THING WE CAN ON FRIDAY NIGHT TO MEET THE NEEDS OF ALL OUR PATRONS FROM THE TEMPERATURE OF THE DANCE HALL TO DRESS CODES AND SEATING ARRANGEMENTS. WE APPRECIATE EVERY COMMENT WE GET FROM ANY AND ALL WHO SUPPORT AND ATTEND OUR DANCES. THERE ARE VERY FEW FRIDAY NIGHTS THAT WE HAVEN'T HAD OUR BANDS TO PLAY MUSIC FOR "LINE DANCING" DURING TWO TO THREE TWENTY MINUTE BREAKS THROUGH THEIR SOUND EQUIPTMENT. WE TRY TO NEVER INTERFERE WITH THE WAY OUR PATRONS WANT TO DANCE AND HAVE A GOOD TIME. HOWEVER, FOR ALL OF YOU WHO ENJOY "LINE DANCING" DURING OUR REGULAR DANCE MUSIC SESSIONS WE RESPECTFULLY REQUEST THAT YOU USE THE STAGE END OF THE DANCE HALL FOR GROUPS "LINE DANCING". WE WANT EVERYONE TO ENJOY THE TYPE OF DANCING THEY ENJOY BUT SOMETIMES DURING REGULAR DANCING TIMES LARGE "LINE DANCING" GROUPS IN THE WRONG LOCATION BLOCKS ENTRY TO THE DANCE FLOOR, BLOCKS TRAFFIC AROUND THE DANCE HALL AND CAUSES OTHER PATRONS TO HAVE TO WALK AROUND THE DANCE FLOOR TO FIND AN ENTRY TO DANCE. THIS HAS NOT BEEN A MAJOR PROBLEM AND WE JUST WANT TO ENSURE IT DOES NOT BECOME ONE. PLEASE USE THE STAGE END OF THE DANCE HALL OTHER THAN BREAK TIMES. THANK YOU SO VERY MUCH FOR YOUR UNDERSTANDING AND COOPERATION.
NEWTON POST 16
AMERICAN LEGION
NEWTON